Tag Archives:
handicap requirements
The scope requires at least one of each type of exercise machine and equipment to comply with the 2010 Americans with Disabilities Act (ADA) / 2012 Texas Accessibility Standards (TAS). (See 236)
It can first be noted that exercise machines and equipment are not required to comply with some of the other accessible standards such as the operable parts operation and height requirements. Given their nature, exercise machines and equipment will not comply with grasping, pinching, twisting, or pushing/pulling force operation, as well as reach range height. In other words, the exercise machine or equipment itself is not regulated. (See 205 Ex.8)
Additionally, an exception for protruding objects in areas of sporting activity does not require exercise machines or equipment to comply with the requirements for a protruding object. (See 204 Ex.1)
What exercise machines or equipment does call for is a clear floor space. A 30"x48" minimum clear floor space, connected to an accessible route, is required to be positioned for transfer or use by a person in a wheelchair. (See 1004 & 305)
Where exercise machines or equipment require transfer to operate, the clear floor space should be positioned where it allows for the best unobstructed transfer onto the machine.
Where exercise machines or equipment may be operated by a person in a wheelchair, a clear floor space centered on the operating mechanisms may be what best accommodates.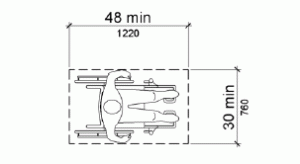 Figure 305.3 Clear Floor or Ground Space